Chris Atkeson
Professor
Website: http://www.cs.cmu.edu/~cga/
Dr. Atkeson's research focuses on the application of machine learning to robotics and intelligent environments. he is interested in getting robots (particularly humanoid robots) to learn from their errors. Another goal is to build environments that learn to understand what people are doing, and learn how to help them more effectively
---
Leman Akoglu
Assistant Professor
Website: http://www.cs.cmu.edu/~lakoglu/
Leman Akoglu's research interests span a wide range of data mining and machine learning subjects with a focus on algorithmic and computational problems arising in graph mining, pattern discovery, social and information network analysis, and especially anomaly mining; outlier, fraud, and event detection. Dr. Akoglu directs the
Data Analytics Techniques Algorithms (DATA) Lab
at the Heinz College.
---
Drew Bagnell
Associate Professor
Website: http://www.ri.cmu.edu/person.html?person_id=689
Dr. Bagnell is interested in "closing the loop" on complex systems; that is, designing algorithms that allow systems to observe their own operation and improve performance. He is currently focused on applications of learning and decision making applied to mobile robotics and developing rich, structured models that are appropriate for both making and learning decisions.
---
Sivaraman Balakrishnan
Assistant Professor
Website: http://www.stat.cmu.edu/~siva/
Dr. Balakrishnan is broadly interested in statistical machine learning. Most recently he has been working on understanding algorithms for solving non-convex estimation problems. He is a member of the
CMU Topological Statistics
group.
---
Avrim Blum
Professor
Website: http://www.cs.cmu.edu/~avrim/
Dr. Blum's main research interests are in Machine Learning theory and on-line algorithms. His work involves designing algorithms with provable performance guarantees, as well as developing new models for analyzing emerging problems such as learning from labeled and unlabeled data.
---
Emma Brunskill
Assistant Professor
Website: http://www.cs.cmu.edu/~ebrun/
Professor Brunskill's research interests include artificial intelligence, decision making under uncertainty, and machine learning. She is also interested in using information and communication technologies for international development, and education and health applications.
---
Jaime Carbonell
Professor & Director LTI
Website: http://www.cs.cmu.edu/~jgc/
Dr. Carbonell's research interests span several areas of artificial intelligence and data mining, including: inductive machine learning methods, natural language processing, machine translation, information retrieval, fact extraction from the web and from free text, and automated summarization (where he invented MMR search-diversity technology).
---
Roger Dannenberg
Associate Research Professor
Website: http://www.cs.cmu.edu/~rbd/
Dr. Dannenberg's research is in computer music with an emphasis on sound synthesis, interactive performance systems, music representation and music understanding. He is currently working on artificial musicians that can "sit in" and perform with human musicians. He also is interested in the problems of constructing reliable, modular and intelligent interactive systems.
---
Fernando De la Torre Frade
Associate Research Professor
Website: http://www.cs.cmu.edu/~ftorre
Dr. De la Torre  is interested in developing machine learning algorithms to recognize and characterize human behavior (e.g., activity detection, emotion recognition)
from multimodal data.  In particular, he has interest in time series analysis and kernel methods to  discover structure on high-dimensional temporal data. He is also interested in
visual learning (e.g., learning representations of images) and facial image analysis (e.g., facial feature tracking, face recognition, facial expression analysis).
---
Anind Dey
Associate Professor
Website: http://www.cs.cmu.edu/~anind/
Dr. Dey is interested in applications of machine learning to ubiquitous computing, and, in particular, to systems that can sense the environment around them and help users make decisions about appropriate actions to take. This includes the design of smart environments that can determine what actions are taking place and creating models and detecting trends in different aspects of human behavior. Current domains of interest are healthcare, driving and smart homes.
---
Artur Dubrawski
Sr. Systems Scientist/ Adjunct Professor MISM
Website: http://www.autonlab.org/autonweb/10223.html
Dr. Dubrawski's research interests are in autonomous systems that work, are useful and make economic sense, and in finding ways to effectively build and deploy them.
---
Chris Dyer
Assistant Professor
Website: http://www.cs.cmu.edu/~cdyer
Dr. Dyer's research focuses on applications of probabilistic graphical models and Bayesian parametric and nonparametric models to a variety of problems in natural language processing; in particular, in situations where supervision is degraded, incomplete, distant, or obtained from biased or otherwise unreliable oracles.
---
William Eddy
Professor Emeritus
Website: http://www.stat.cmu.edu/cmu-stats/GSS/eddy.html
Dr. Eddy concentrates on statistical methods for analyzing images, particularly time series of images. His imaging research began with functional magnetic resonance imaging but has expanded to include cDNA microarrays, gel electrophoresis, positron emission tomography, and video.
---
Scott Fahlman
Research Professor
Website: http://www.cs.cmu.edu/~sef/
Dr. Fahlman has worked in many areas of AI: planning, knowledge representation, image processing, natural language, document classification, artificial neural networks, and the use of massively parallel machines in AI. Currently he is working on a practical, easy to use system for symbolic knowledge representation and is exploring ways to combine symbolic and statistical methods.
---
Clark Glymour
University Professor
Website: http://www.hss.cmu.edu/philosophy/faculty-glymour.php
Dr. Glymour's current research applies previous work on causal Bayes nets and formal learning theory to a variety of topics. With collaborators at NASA Ames he works on automated identification of mineral composition from spectra. With the Computational Systems Biology Group, he works on the possibilities and limitations of machine learning procedures for inferring gene regulation from measurements of messenger RNA concentrations. In collaboration with several psychologists he also works on mathematical aspects of the psychology of causal reasoning.His current work also concerns predictions of biosphere events (e.g., forest fires) from satellite measurements of spectra.

---
Chris Genovese
Website: http://www.stat.cmu.edu/~genovese/
Dr. Genovese's research focuses on high and infinite dimensional inference problems in the analysis of large or complex data sets. This includes function and manifold estimation, confidence set construction, and structured estimation. He works extensively on applications in neuroscience and cosmology.
---
Seth Copen Goldstein
Associate Professor
Website: http://www.cs.cmu.edu/~seth/
Dr. Seth Copen Goldstein's research focuses on computing systems and nanotechnology. He believes that the fundamental challenge for computer science in the twenty-first century is how to effectively harness systems which contain billions of potentially faulty components. One of the projects he works on that addresses this issue is the Claytronics project, which is exploring the hardware and software necessary to realize programmable matter.
---
Max G'Sell
Assistant Professor
Website: http://www.stat.cmu.edu/people/faculty/mgsell
Dr. G'Sell is interested in the development of statistical methodology, particularly methods that include ideas from optimization and computer science, as well as applications of statistics to the sciences and to sensor or instrument data. Lately, he has been working on inference problems that arise in regularized regression, as well as the application of optimization to assessments of estimator sensitivity and robustness.
---
Abhinav Gupta
Assistant Research Professor
Website: http://www.cs.cmu.edu/~abhinavg/
Dr. Gupta's research focuses on building systems that develop a deep understanding of the visual world from images and videos. Specifically, he is interested in exploiting big data for large-scale visual learning, visual data-mining, and learning common sense knowledge. He is also interested in exploring the link between language and vision.
---
Jiashun Jin
Professor
Website: http://www.stat.cmu.edu/~jiashun/
Dr. Jin is interested in large-scale inference and massive-data analysis, where the data are usually very high-dimensional and one must estimate very large numbers of parameters or test very large numbers of hypotheses simultaneously. The setting is frequently found in many scientific areas, e.g. genomics, astronomy, functional Magnetic Resonance Imaging (fMRI), and image processing. Advances in large-scale inferences enable faster exactration of useful information in various scientific fieds and broaden the scope of theory and methodology in statistics.
---
Charles Kemp
Assistant Professor
Website: http://www.psy.cmu.edu/people/kemp.html
Charles Kemp works on statistical models of human learning and cognitive development. His interests include concept learning, common-sense reasoning, and other problems that are readily solved by people but difficult for machines to handle.
---
Seyoung Kim
Assistant Professor
Website: http://www.cs.cmu.edu/~sssykim/
Dr. Kim's research interests are in machine learning, statistical genetics, and computational genomics. Given the high-dimensional nature of genome-scale data such as genome sequences, transcriptome, proteome, and epigenome, her work involves developing statistical machine learning techniques for discovering the genetic basis of diseases and disease-related biological processes with the ultimate goal of personalized medicine.
---
Ken Koedinger
Professor
Website: http://pact.cs.cmu.edu/koedinger.html
Dr. Koedinger is interested in the use and advancement of machine learning as a tool for modeling human learning, for creating simulated students, for accelerating development of intelligent tutoring systems, and data mining of student interactions in e-learning environments.
---
Zico Kolter
Assistant Professor
Website: http://www.cs.cmu.edu/~zkolter/
Dr. Kolter's research focuses on computational approached to sustainable energy domains, and core challenges arising in machine learning, optimization, and control in these areas.
On the application side, his interests range from improving the efficiency of generation, controlling power in smart grids, and analyzing energy consumption in homes and buildings. He focuses on techniques from machine learning, reinforcement learning, time series prediction, approximate inference, and convex optimization, amongst others to attack these problems.
---
Tai Sing Lee
Professor
Website: http://www.cnbc.cmu.edu/~tai/
Dr. Lee uses both statistical/machine learning techniques as well as physiological techniques to study neural processing in biological visual systems. Research topics include adaptive neural processing, neural representation of 3D scenes, information encoding and decoding in neurons, and hierarchical Bayesian inference in the cortex.
---
Jian Ma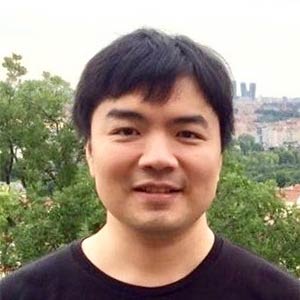 Associate Professor
Website: http://www.cs.cmu.edu/~jianma/
Dr. Ma's research mainly focuses on computational genomics. His group 
develops algorithms, including machine learning techniques, to study 
the human genome organization and function as well as molecular 
mechanisms of cancer development and progression.
---
Jennifer Mankoff
Associate Professor
Website: http://www.cs.cmu.edu/~jmankoff/
Dr. Mankoff's research interests: Toolkits; Interaction Techniques; Ubiquitous Computing; Energy & Sustainability; Machine Learning, Assistive Technologies; Visualization; Peripheral Displays Main content
---
Gary Miller
Professor
Website: http://www.cs.cmu.edu/~glmiller/
Dr. Miller's research interests are in sequential and parallel algorithm design. Of particular interest are problems that arise in scientific computation and image processing. He has been working on three classes of problems; Mesh Generation, Spectral Graph and Image Processing. His work is both more theoretical yet more practical since we require two important properties of our algorithms: they should be both be fast and have strong guarantees of quality, size, and speed.
---
Jack Mostow
Research Professor
Website: http://www.cs.cmu.edu/~mostow/
Dr. Mostow is founder and Director of Project LISTEN (http://www.cs.cmu.edu/~listen), which is using computers to listen to children read aloud.  Project LISTEN's Reading Tutor serves as a delivery vehicle for one-on-one instruction adapted to the individual student, as a richly instrumented platform to collect large amounts of fine-grained, longitudinal data, and as a research tool to carry out educational experiments invisibly embedded in the Reading Tutor with many thousands of randomized controlled trials.  Reading Tutor databases from successive school years offer opportunities for innovative work in educational data mining.
---
Daniel Neill
Assistant Professor
Website: http://www.cs.cmu.edu/~neill/
Dr. Neill's research interests are in statistical machine learning, data mining, and pattern detection. He is particularly interested in developing new statistical and computational methods for the early, automatic detection of emerging public health threats ranging from avian influenza to bioterrorism. He is also investigating a variety of other large-scale anomaly detection problems related to medicine, public health, and homeland security.
---
Ariel Procaccia
Assistant Professor
Website: http://www.cs.cmu.edu/~arielpro
Dr. Procaccia's research focuses on topics at the intersection of computer science and economics. In particular, he is interested in (computational) fair division, (computational) social choice, and (computational) game theory. Machine learning connections include computing optimal game-theoretic strategies in the face of uncertainty, aggregating noisy votes, and designing manipulation-resistant learning algorithms.
---
Bhiksha Raj
Associate Professor
Website: http://www.cs.cmu.edu/~bhiksha
Dr. Raj's research interests include computer audition, machine learning for signal processing, speech and natural language processing, privacy preserving signal processing and sparse estimation.
---
Alessandro Rinaldo
Assistant Professor
Website: http://www.stat.cmu.edu/~arinaldo/
Dr. Rinaldo's research focuses on the theoretical properties of high-dimensional statistical methods with a specific interest in modeling discrete data.
---
Tuomas Sandholm
Professor
Website: http://www.cs.cmu.edu/~sandholm/
Dr. Sandholm's research interests are in active learning, stochastic optimization, electronic commerce; game theory; mechanism design; artificial intelligence; multiagent systems; auctions and exchanges; automated negotiation and contracting; voting; coalition formation; safe exchange; search, integer programming and combinatorial optimization; preference elicitation; normative models of bounded rationality; resource-bounded reasoning; privacy; multiagent reinforcement learning; game solving; equilibrium finding, kidney exchange; poker algorithms. 
---
Richard Scheines
Professor
Email: scheines@andrew.cmu.edu
Website: http://www.hss.cmu.edu/philosophy/faculty-scheines.php
Dr. Scheines' research interests focus on causal inference from statistical data. He is particularly interested in improving upon the reliability of regression in detecting causation, and in automatically constructing causal models that involve latent, or unobserved variables.
---
Russell Schwartz
Associate Professor
Website: http://www.cmu.edu/bio/faculty/schwartz.html
Dr. Schwartz's research is broadly in the area of computational biology. One major focus is phylogenetics and genetic variation analysis, where he is looking at how one can make inferences of ancestry from many forms of genetic data and apply them to problems in medicine and basic research. Another focus is developing more realistic models of biological self-assembly processes and their interactions with the cellular environment. Schwartz is also involved in a variety of collaborative projects involving modeling different kinds of complex systems in biology.
---
Teddy Seidenfeld
Professor
Website: http://www.hss.cmu.edu/philosophy/faculty-seidenfeld.php
Dr. Seidenfeld works at the interface between philosophy and statistics, often concerning myself with problems that involve multiple decision makers. For example, in collaboration with Mark Schervish and Jay Kadane (of CMU's Stats. Dept), we have relaxed the norms of Bayesian theory to permit a unified standard, both for individuals acting as separate decision makers and collectively, in forming a cooperative "group" agent. By contrast, this is an impossibility for strict Bayesian theory.
---
Reid Simmons
Research Professor
Website: http://www.cs.cmu.edu/afs/cs.cmu.edu/user/reids/www/home/reidhome.html
Dr. Simmons' research focuses on the creation of mobile robot systems that are self-reliant enough for long-term, autonomous operation and that can readily adapt to new tasks and new environments. He is also interested in multi-agent coordination and human-robot social interaction.
---
Katia Sycara
Research Professor
Website: http://www.cs.cmu.edu/~sycara/
Dr. Sycara's research interests lie in the area of artificial intelligence, in particular Case based Reasoning and machine learning in agents and multiagent systems, including both machine agents and humans.
---
Luis von Ahn
Assistant Professor
Website: http://www.cs.cmu.edu/~biglou/
Luis von Ahn's research interests include: novel techniques for utilizing the computational abilities of humans, such as games in which people collectively solve large-scale problems that computers cannot yet solve (e.g., http://www.espgame.org, http://www.peekaboom.org); human-computer interaction, artificial intelligence, and the difference in computational abilities between humans and computers; theoretical cryptography and security, and computer science theory in general.
---
Jeremy Weiss
Assistant Professor
Website: http://andrew.cmu.edu/user/jweiss2/
Jeremy Weiss develops machine learning algorithms for predictive modeling in medicine, focusing on temporal, relational, and causal learning. In addition to a computer science PhD he holds a medical degree and applies both to machine learning applications in clinical practice.
---
Byron Yu
Assistant Professor
Website: http://www.ece.cmu.edu/~byronyu/
Dr. Yu's research is at the intersection of machine learning and neuroscience. He develops statistical methods for analyzing large-scale neural recordings, as well as algorithms used in biomedical devices that interface with large neural populations.
---
Kun Zhang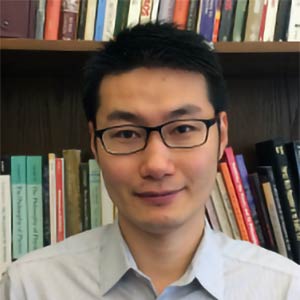 Assistant Professor
Website: https://ei.is.tuebingen.mpg.de/person/kzhang
Kun Zhang's research interests lie in machine learning and artificial intelligence, especially in causal discovery and causality-based learning. I develop methods for automated causal discovery from various kinds of data, and investigate learning problems including transfer learning and deep learning from a causal view. On the application side, I am interested in neuroscience, computational finance, and climate analysis.